---
TCI announces Nina Miriani as our newest Quality Assurance Manager. Nina is joining us with a history of business management and QA experience in liquid coatings. Her previous position was at Hempel USA, where she worked as their Quality Assurance Leader for almost 7 years. She was responsible for their regional quality management system, maintaining continuous improvement and supporting the Health, Safety and Environmental (HSE) Department.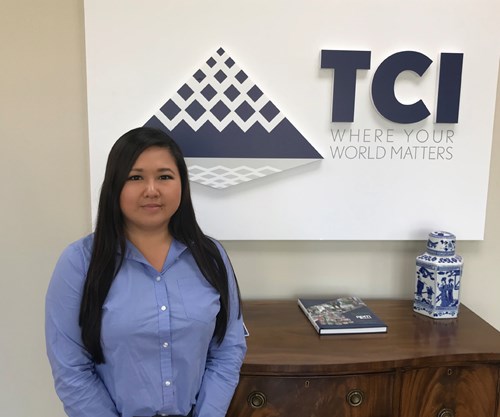 TCI's Chief Technical Officer, Doug Mueller, stated "We are happy to have Nina join our team. The knowledge she gained from years in the coatings industry coupled with her adaptability and problem-solving skills will be beneficial as we continue to improve our internal process and provide high-quality products to our customers."
 Nina Miriani holds a Bachelor's Degree in International Studies with a concentration in Southeast Asian Business and Economics from the University of North Texas. She is an IRCA Certified ISO 9001:2015 Lead Auditor, a Certified ISO Integrated Systems Auditor for ISO 9001/14001/45001 and possess strong project management skills.