---
LAKEWOOD RANCH, FL., January 8, 2021- The Powder Coating Institute has released the 5th Edition of Powder Coating: The Complete Finisher's Handbook.  This 485-page handbook is a comprehensive guide for everyone performing powder coating operations and for those interested in learning more about powder coating technology. 
PCI's Education Committee Chairman Greg Dawson remarks, "The 5th edition of the powder coating handbook is a complete update to every chapter covering the latest trends and technologies. This edition features color photos and graphics that truly bring the concepts to life.  PCI has a vast pool of members that worked incredibly hard to produce the latest edition in what is recognized as the authoritative resource manual on powder coating."  Greg continues, "It's inspiring to see our members pull together to collaborate on a project of this scope that is strictly for the benefit of our industry.  Contributing authors to the 5th edition include professionals from every discipline you'll require to become a powder coating expert." 
The chapters are assembled in the order that the powder coating system operates. It contains twenty-one chapters that cover topics including powder coating materials, production analysis, surface preparation, application methods and equipment, powder recovery, curing, maintenance, quality testing, troubleshooting, and much more.  The all-inclusive handbook also contains appendices with PCI technical briefs and recommended test procedures along with a system troubleshooting guide and a maintenance checklist.  The book guides the reader in specifying and selecting equipment and powder materials that best meet the reader's needs and provides assistance in all aspects of the powder coating process.
Powder Coating: The Complete Finisher's Handbook is available to PCI members for $60.00 plus shipping and $120.00 plus shipping for non-members.  It can be ordered in the PCI online store, www.powdercoating.org/store.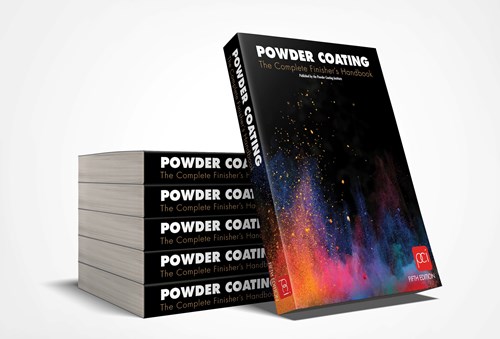 About the Powder Coating Institute
Formed on May 1, 1981 as a non-profit organization, the Powder Coating Institute (PCI), represents the powder coating industry, promotes powder coating technology and communicates the benefits of powder coating to manufacturers, consumers, and government.  PCI works to advance the utilization of powder coating as an economical, non-polluting and high-quality finish for industrial and consumer products. For more information, visit www.powdercoating.org.