TruBond: Bonded Metallic Powder Coatings
Consistent batch to batch quality and high percentage of bond improves application and performance.
With powder coatings, you can achieve a variety of appearances, including appearances that contain metallic pigments. When you incorporate metallic, you must keep in mind the application process used as well as the atmospheric conditions the finished product may be subjected to. 
There are three basic ways to gain a metallic appearance with powder coatings: 
1) Dry Blend: This process uses a base powder coating and the metallic is blended into the base.
Problem: If not bonded together, the metallic and the base coating will spray differently causing a separation which will cause a color shift. Other issues include the possibility of free metallic having a tendency to build up on the gun tip, causing spitting of the coating.
2) Extruded: Typically using an encapsulated metallic coating and the metallic is blended into the base.
Problem: The inability to achieve certain looks and appearances. The extrusion process can be harsh on the metallic flake(s) and limits the "pop" desired by powder containing metallic.
3) Bonded: Metallic flake(s) are sent through a process where friction and blending fuse the metallic to the powder particles, creating a bond.
Benefits: Improved application, broader range of appearances, and in some cases, can be reclaimed successfully.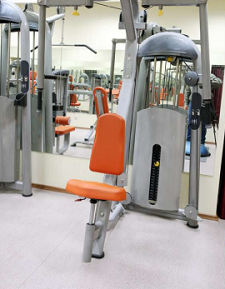 How is TCI's TruBond Process Different from Others?
TruBond uses a monitoring process to assure consistency in the bond, maintaining batch to batch consistency.
TruBond creates an extremely high percentage of bond, improving your application and performance over the bonding processes.
Ideal Applications
Fitness Equipment
Outdoor and Indoor Furniture
Wheels
Lighting Fixtures
Display Racks
Shelving Units
Hospital Furniture
Car Components
Contact us today to speak with our experienced team about how we can help you with your powder coating needs.